What is the Junior Buy-Back Program?
The Buy Back program is designed to go beyond the beginning level and give parents the confidence to know they will have value for the investment they are making in their children's equipment today – even if they luck out and their child is able to use the equipment for two seasons.
This program applies to all junior size downhill ski boots, bindings, skis and snowboards, snowboard boots and bindings sold at Hoigaard's with the exception of Junior Race equipment and Twin Tips.​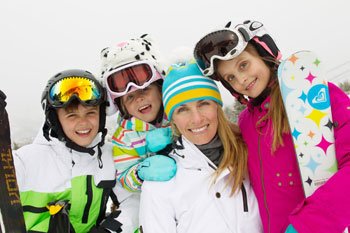 We understand the competing goals parents have of putting their kids in equipment that fits right and is suitable with their abilities and potential, and getting them equipment they won't outgrow (in size or ability) in one season. Hoigaard's buy-back program helps to ease that pain for parents of beginning skiers and riders.
All qualified junior equipment comes with a buy back value. Junior equipment purchased in the current season and returned between April 1st and August 1st (each calendar year) will receive a Hoigaard's gift card worth 50% of their original purchase price. Junior equipment returned later than August 1st will receive 35% of their original purchase in a Hoigaard's gift card.  
FREQUENTLY ASKED QUESTIONS
Shop in-store to check out the full range of sizes carried for youth equipment. Or give us a call at 952.929.1351 for more information.
All returned equipment must be clean and in resalable condition. Normal wear is expected, however excessive wear or damage may make some items not eligible for return. If repairs are necessary to bring equipment to saleable condition, repair costs may be deducted from trade-in value. A basic tune-up and binding check will be done on all trade-in merchandise as part of the program at no additional cost.
Examples of excessive wear or damage include (but are not limited to): any gouges to the base or top sheet of a ski or board that expose core material, bent or broken edges, delaminating tips or tails, bent or broken binding parts (including brakes that cannot be repaired), missing screws, missing or broken binding windows, broken buckles or straps, ripped linings or broken boas or boot eyelets, toes or heels worn beyond binding specification.