Feeling Competitive? Our Annual Paddle Derby is Happening Now!
Since our first Paddle Derby back in '82, we've introduced many people to the excitement of paddle sport racing. Our 10-race series gives you the opportunity to develop your skills by competing against the best local paddlers each week. We also encourage recreational canoers, kayakers and stand-up paddleboards to enter our short course – just for the fun of it!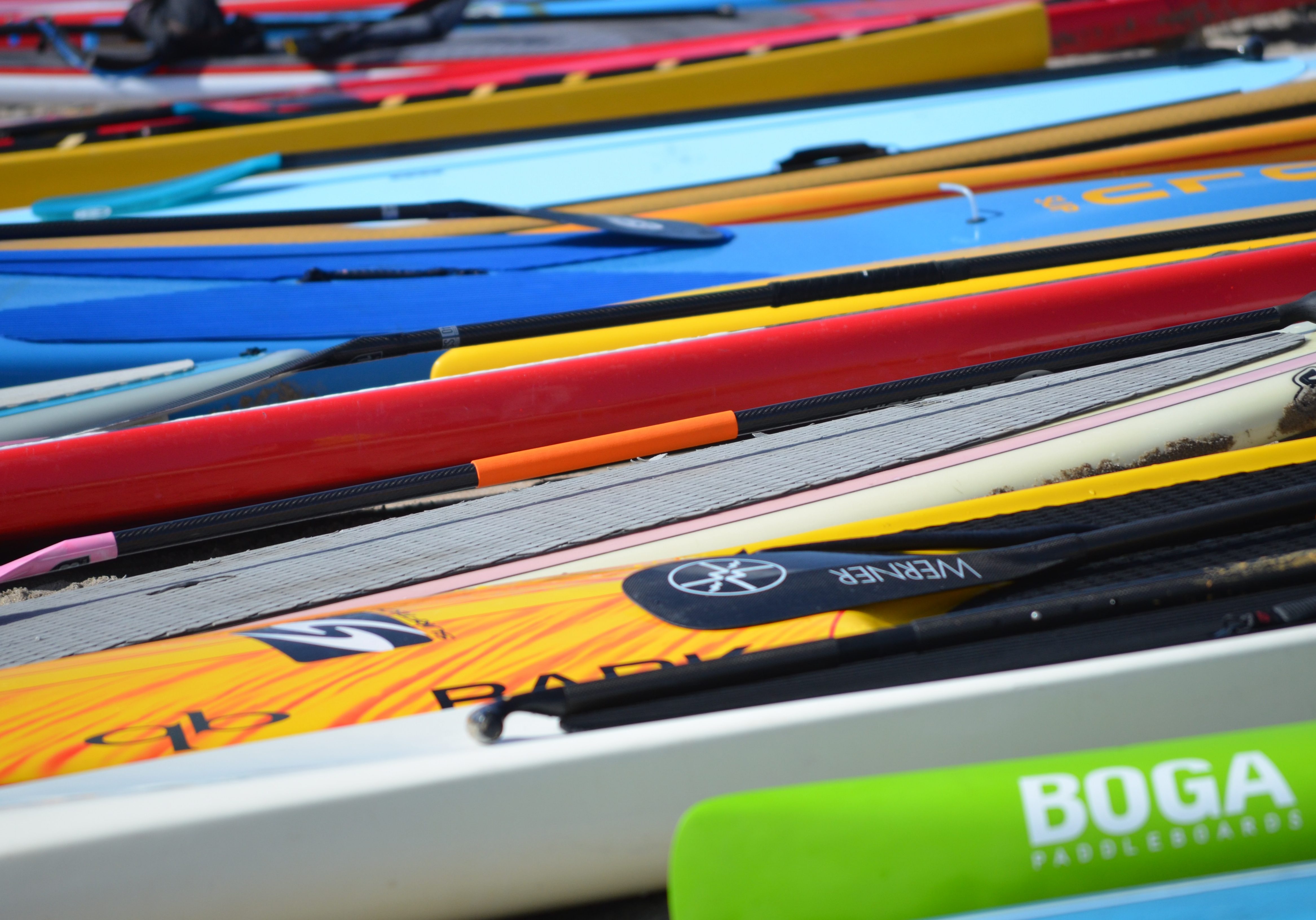 The Paddle Derby is a series of ten races with divisions for recreational paddlers and experiences racers. Enter just to have a good time or to hone your competitive skills. You can enter just one race or as many as ten. If you compete in the same division for at least five races, you'll earn points towards overall championship standings.
Races start and end west of Thomas Beach on Bde Maka Ska (formerly Lake Colhoun) in Minneapolis. (Near Xeres and West Calhoun Blvd., at the southwest corner of Bde Maka Ska).
Note: Race does not go into Cedar Lake this year due to construction.
Races are held on Thursday evenings throughout the summer:
June 1, 8, 15, 22, 29
July 13, 20, 27
August 3, 10
Registration is from 5:45pm to 6:30pm Races start at 6:45pm
Derby: 6 miles; 17' to 18 ½' canoes, excluding USCA Cruisers and pro boats. Men, Women, and Co-Ed.
Racing: 7 miles; USCA Cruisers and pro boats. Men, Women, and Co-Ed.
C-1: 7 miles; solo canoes. Men, Women.
Race SUP: 4.5 miles; stand-up paddleboards.
Race Kayak: 7 miles; solo kayaks. Men, Women.
Recreational Division: Canoe, Kayak and Stand-Up Paddleboard
3 miles; 18' maximum canoes (tandem or solo), kayaks or stand-up paddle boards.
Note: Since 2017, we have entered all watercraft paddling on the 3 mile course into a single recreational division.
Please bring your own canoe, kayaks, and stand-up paddle boards based on the division you choose to participate in, including single bladed paddles for canoes and stand-up paddle boards, or double-bladed paddles for kayaks. US Coast Guard approved life jackets are required. Our store also offers demos and rentals – call store ahead for information at 952-929-1351.
There is a $15 recreational division fee. All other divisions are $20.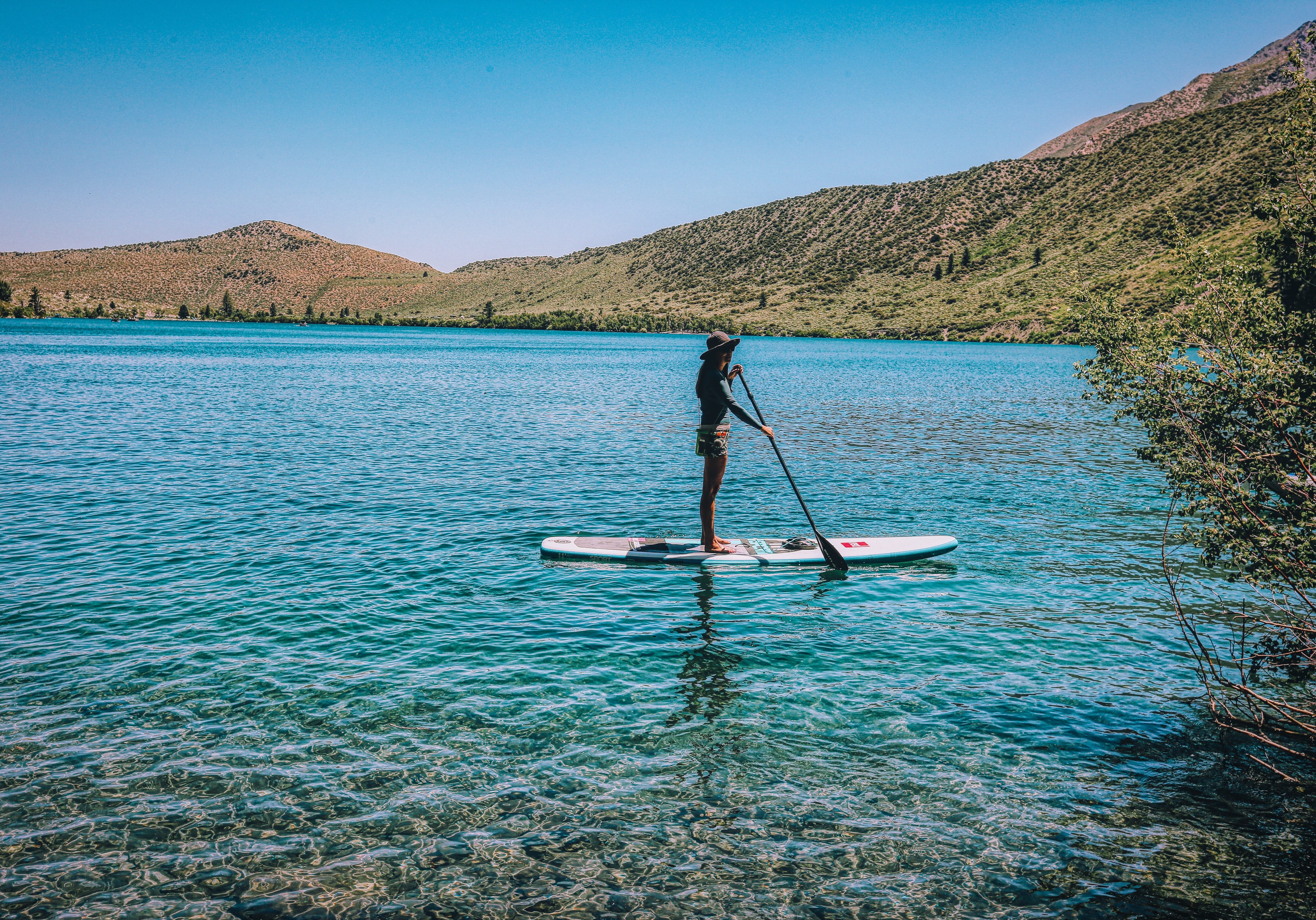 Try before you buy? Of course! Our paddle demos are designed to help you make a smart choice. If you would like to paddle a particular Canoe, Kayak or SUP, please contact our paddle sport staff 24 hours prior to the demo. Requests limited to 2 boats. Phone 952-929-1351.
Rentals? Yes! Hoigaard's has 2 different models of canoes, 2 models of kayaks and a fleet of stand up paddleboards available for rental – call store for details. Your rental includes a boat or board, paddle, life jacket and a tie-down kit so that you can transport to your favorite lake... Bde Maka Ska, Nokomis, Lake Minnetonka? It's up to you!